Blog posts by Connecting Point Computer Center
Does your website pass the Google approved mobile friendly test?
On April 21st, google will change its algorithm and how it scores websites based on their ability to be truly mobile friendly. Not just look nice on a mobile device but function in a mobile device. If your site is not mobile friendly, your site can be penalized and will risk losing ranking on google for mobile devices and mobile apps.
We have been testing our developed sites and ensuring they are. Here is what it looks like from the Google Mobile Friendly Test page: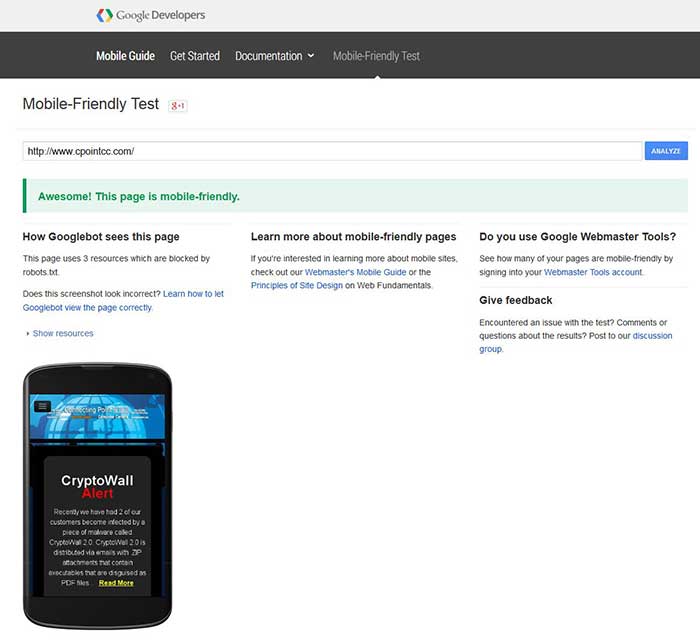 This new mobile ranking is your sites "grade" to mobile friendly usability.
Beginning April 21st
Search engine results will begin to see the impact of your sites mobile friendliness;
Google will start labeling sites mobile friendly or not;
Your sites ranking will be determined by this factor;
The lable will be visible in mobile search results.
Let us help you fix non-mobile friendly sites!
Show you the issues that can affect your mobile search ranking;
Get tangible advice to fix the problem areas;
Test your site - will your site pass?
See how it looks on different devices from phones to tablets to large monitors;
Page speed tests for your site.
Contact us today at 815-223-1052 to schedule an appointment. We will help you understand why this is important.
Details