Blog posts by Connecting Point Computer Center
Refresh your website today
If you haven't made any regular updates to your website and the content is old, chances are no one is coming back to your website. It's not like a syndicated sitcom where folks will come back to see the information again. Old content on your website is a traffic killer for new visitors or loyal visitors.
We invite you to contact us for a review of your site. We can help you determine where your site scores with search engine optimization and marketing as well as social networking opportunities. From there we can outline a plan to help your site reach visitors and guide them to the right content on your site.
Once a plan is developed, implementation of those plans will take place and then after review, a rollout of the information, updating the site, sitemaps and links to other resources relevant to your business.
Of course, there is always an opportunity for pay per click advertising, but good organic search engine optimization is a long-term result versus a temporary result.
Contact us today to help you get your website on track for your business!
Here is our own site before and after a redesign.
Before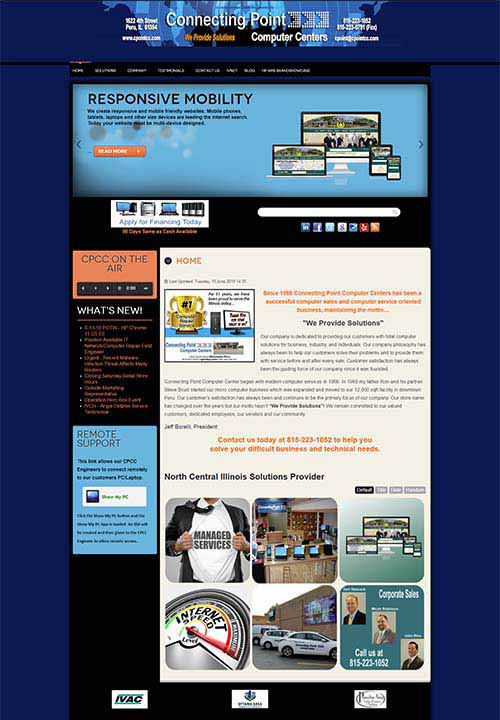 After
Details