Ken's Corner - Computer and Technology Tips
Why Is My PC System Slow?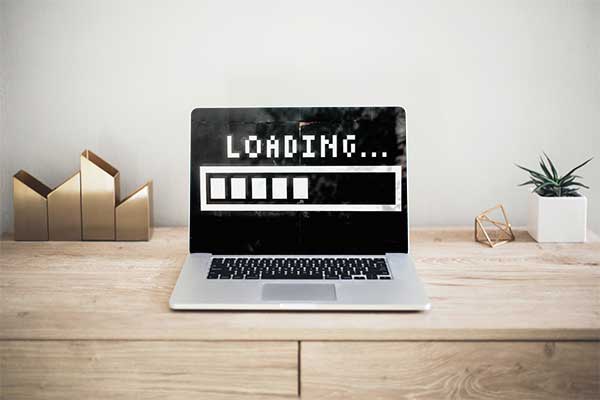 In Ken's Corner this week: a very common issue. When you first buy a computer, it's fast. It runs smoothly, there's no lag, everything is perfect.
After a while, it starts slowing down; almost imperceptibly at first but becoming more noticeable until it becomes a major frustration and you're ready to throw your computer out the window. How did this happen, and can it be fixed?
There can be several different factors causing your system to slow down, some of which you can fix at home. I'll go over some of the quick fixes you can do, but if you're uncomfortable doing them, don't. Poking around in your programs without confidence can cause some major problems to crop up resulting in some expensive software repairs.
It's been said before, but it bears repeating: The answer to a lot of operating issues can be fixed by restarting your computer. While you work on your computer, the system memory accesses data to help run programs, and that data takes up space. Turning your computer off will reset your system's memory and clear out some data that is still there waiting to be used.
Restarting can also shut off programs that might be running in the background of your computer. These programs can be as simple as something you accessed earlier but did not end, or it could be some malware working as a spy in the background. A good malware program can keep those threats at bay, and they're fairly inexpensive. Free anti-malware programs are also out there, but always make sure the anti-malware programs aren't actually malware themselves. Adaware and Malwarebytes are reliable and have free versions available.
(It's important to note malware and viruses are not interchangeable terms, and malware will usually not be found by your anti-virus programs. Viruses are a specific type of malware that invades files and programs, often re-writing the files AND themselves. Anti-virus programs are written to face those particular threats.)
If your computer's storage is nearly full, that will also cause your system to run slow. If there isn't at least 200 to 500 MB open, it will have an effect on system speed. Removing programs and files you don't use can improve your performance.
Windows updates are critical to system performance, especially if your system receives an update but somehow misses a previous update. Many updates are written with previous downloads in mind and build off of those to solve problems.
A professional clean-up of your computer system will cure most of these problems, as well as other issues that can affect your computer. If you're ever at a loss for your computer's performance, getting assistance from a professional computer technician can eliminate a lot of headaches down the road.
Call us today to schedule a professional cleaning to help speed up your pc!
815-223-1052
Details