Ken's Corner - Computer and Technology Tips
The Chips Are Down - Shortage of New Products
You've noticed it everywhere, but the reason might have eluded you. Car dealerships with nearly empty lots, some of whom will offer large sums for your recent automobile purchase. Long wait times for appliance delivery. Shortages of electronics of all sorts. Why are all of these items out of stock?
Blame COVID-19.
That sounds like a hare-brained conspiracy theory, but it's true: The biggest reason for the shortage of new products is directly tied to the pandemic.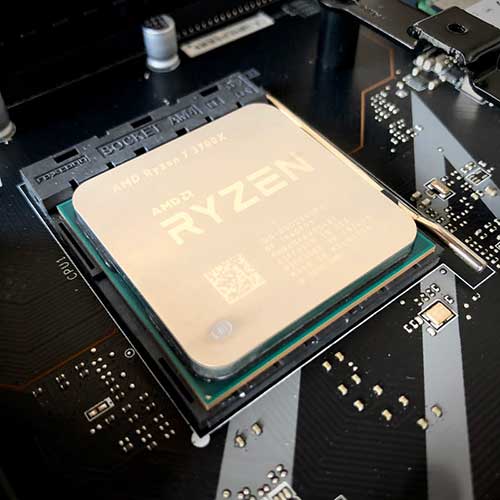 Silicon is the most important part of electronic chips, whether processor or semi-conductor. Silicon products drive a $500 billion chip manufacture industry, which in turn fuels a worldwide tech economy of approximately $3 trillion. Raw materials for chips come from Mexico and Japan, with manufacturing done in Taiwan, China, and parts of the U.S.
When COVID-19 struck, many businesses and factories shut down and the world economy suffered a recession. Many companies canceled and trimmed their silicon chip orders as a result, expecting a nosedive in sales. While sales of many items did stall, demand for electronic entertainment and work equipment grew nearly overnight as office personnel started working from home, students attended school via remote learning and people needed something to keep them occupied while in quarantine. Auto manufacturers and dealerships also found that offers used to try to shore up sales actually created a huge demand for vehicles. The orders for chips they had canceled earlier were refiled, but the priority was currently being given to the home electronics market. Workers returned to the factories shortly, but demand was already much higher than supply, and that situation has yet to change.
Meanwhile, cases of COVID spread throughout factories and businesses causing staff shortages in manufacturing and assembly. Retail outlets sold through much of their stock while new products slowly trickled in.
(Adding to the problem was a fire at a chipmaking plant owned by Renesas Electronics in Japan. Damage was considerable and output has been hampered during the clean-up process.)
With the shortages come higher prices for many affected products, and although chips are being manufactured near pre-pandemic levels, the supply is still not keeping up with demand, and economists are predicting it could be at least mid-2022 before that will happen.
Details