Recent Website Design and Development Projects
CMS Website Upgrade - Unytite USA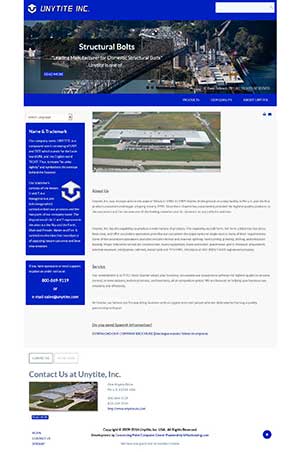 We have recently completed another website CMS upgrade/migration project for Unytite USA. This upgraded site features the latest Joomla content management system platform. The webpage features a responsive multi device design that works in all device types and is mobile friendly.
This website features full site search, user friendly navigation, showcase rotator, online interactive google map with driving directions, interative contact page with captcha security. Easy to find contact numbers and google translator tool to change reading language.
If you have an older version CMS, outdated website or need a full re-design and would like a quote contact Sue Grady at 815-223-1052 to schedule a consultation to discuss your business needs.
We specialize in content management system websites, search engine optimization, social networking integration and website marketing services to get your business on top of the search engine rankings.
Details