Recent Website Design and Development Projects
Website Design - Associated Gastroenterology Consultants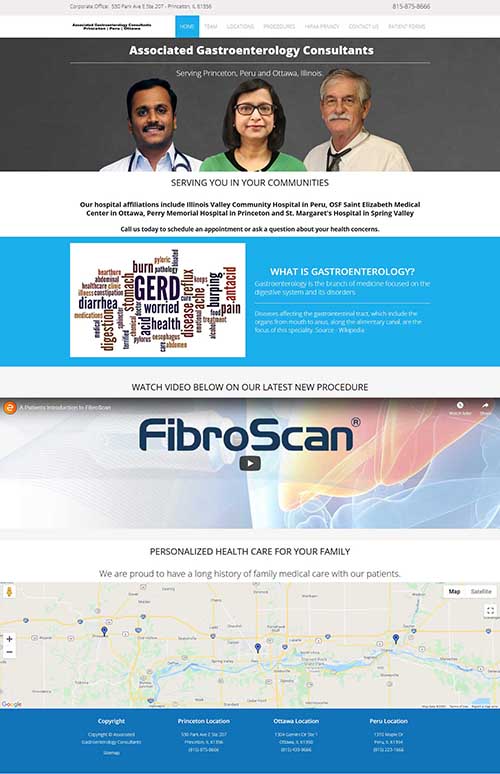 Associated Gastroenterology Consultants recently went live with a new website for their facility. This website was designed with a mobile-friendly and responsive framework.
The site features simple user-friendly navigation, a bootstrap markup, cool CSS3 and Javascript effects for a modern display. Also included is a location page with driving directions by Google Maps for each office in Princeton, Peru, and Ottawa, Illinois.
Get to know Dr.'s Dodda, Naravadi, and Doran via their team page with bio's of their education, practice philosophy, and personal information.
Make your business stand out on the web. Call us to help you bring your business to the front of the search with our search engine optimization and marketing services.
Details