Recent Website Design and Development Projects
Website Redesign Project - Solar Orbital Systems
http://www.solarorbitalsystems.com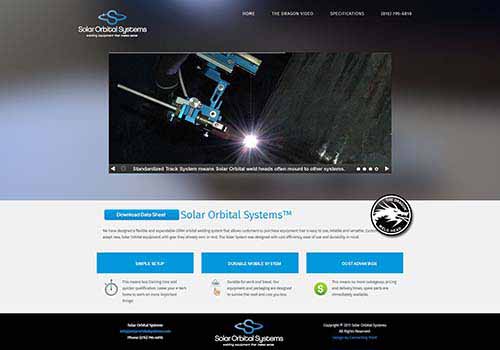 We have recently re-designed a website for Solar Orbital Systems with a mobile friendly, responsive design.
This new site design features an easy to use navigation structure, responsive image gallery, fun CSS3 animation effects and video player capabilties.
We have been working with this company for a long time and it was our pleasure to provide them with this service as well.
The goal with this website was to give the owner an easy to manage administration and be responsive.
You can check your own website's grade here: https://website.grader.com. If you want to improve your site, give us a call today. We can help you achieve internet greatness.
Let us help you get your business website up to date. We offer competitive plans that fit most any budget and will give your business a professional tool to communicate with the web world.
Contact us today at 815-223-1052 for more information or to set up your own complimentary consultation for your business.
Details