Perfectly Flawed was our December 2021 Jean Day Donation recipient. We are thankful to our staff for donating to our Friday Jean's Day in 2021.
With our staff's generosity, we were able to help 12 different organizations with a significant cash donation. We collected $2725.00 this last year and with the match from our company a total of $5450.00!!!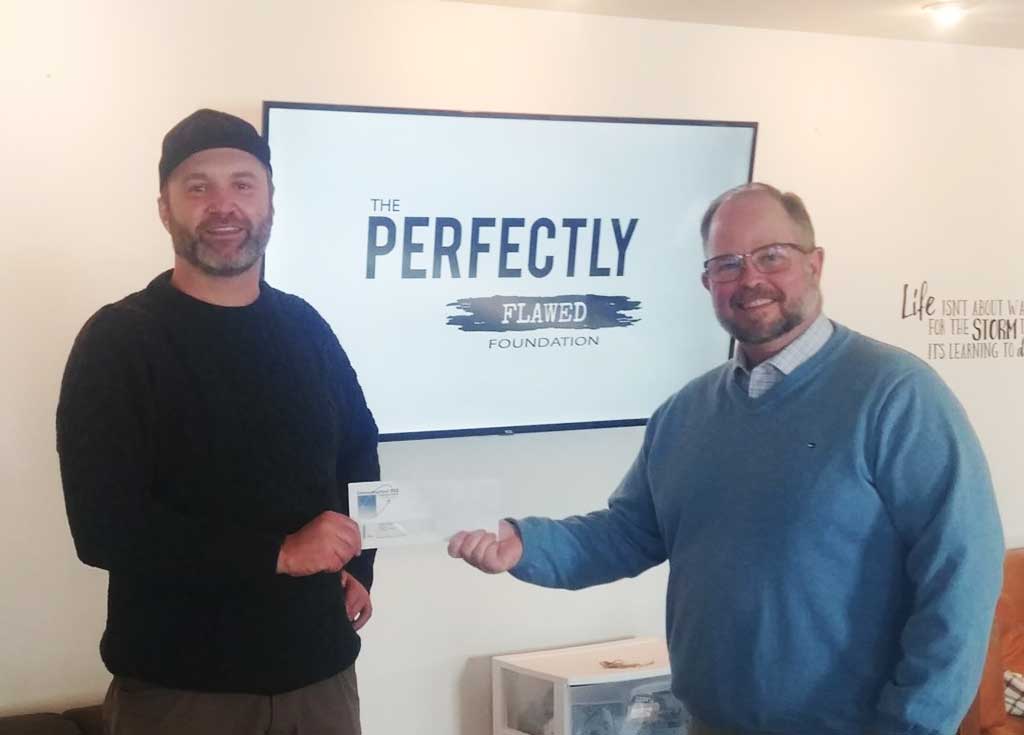 The Perfectly Flawed Foundation is a 501(c)3 community-based non-profit organization that provides services and support related to substance use and addiction to individuals and families in North Central Illinois.
The Perfectly Flawed Foundation
Address: 240 First Street LaSalle, IL. 61301
Text or Call: 815-830-8675
Office Hours: 9 am-5 pm M-F
If you are looking to support this organization, visit their website at https://www.perfectlyflawed.org/ for more information on the services they provide.
If you are a local 501c3 not-for-profit business in the service area for Connecting Point Computer Center and IVNet, search #CpointccGivesBack.