In 1940 James F. Cahill started an accounting firm in LaSalle. In 1966, the company added to its services by offering a modern computer service bureau giving a full range of accounting capabilities. At the same time the company incorporated under the name James F. Cahill & Company. James F. Cahill & Company has since merged with R/D Computer Sales & Service and continues to provide quality computer services to its customers.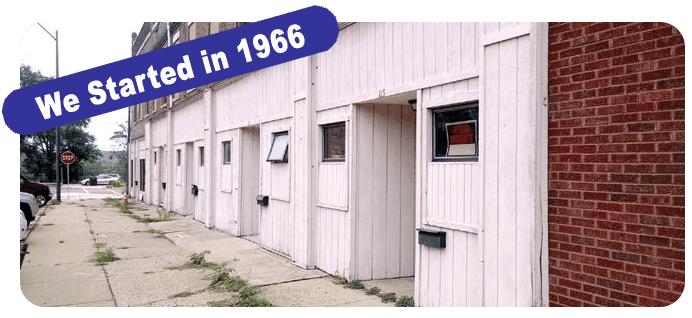 R/D Computer Sales & Service, Ltd. was founded in April, 1981, in response to the growing needs in our area for quality sales and service of microcomputers and minicomputers. Many companies were realizing that some jobs that had formerly been sent out to computer service bureaus could now be done cheaper and faster in house, with micros or minis. The rapidly falling prices for microcomputers accelerated this trend and made us see that we would have to help our customers use in house computers, rather than send their smaller jobs to us. The company business philosophy of providing solutions and service continued to govern our way of doing business.
The startup of Computer Revolution in 1982 marked the beginning of our commitment to providing solutions and service for the personal computer user both at home and in small businesses in the Illinois Valley area. Since then our name has changed, but not our philosophy. In 1985, we became a CBM (Commodore Business Machines) franchise in order to offer our customers the advantages of dealing with a company that is an authorized dealer for name brand computer products.
In July of 1990 we switched our franchise to Connecting Point Computer Centers. This was seen as a tremendous opportunity to bring our customers additional products, better product availability, to become a part of the largest franchise in the country and to take advantage of their many amenities. This business decision greatly improved our services to our customers.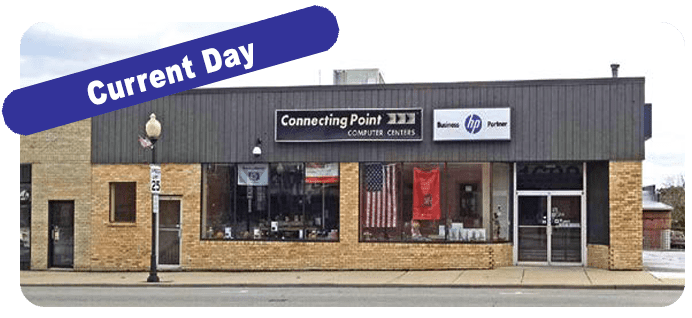 In May of 1998, Connecting Point Computer Centers became part of the Ingram-Micro Team. Connecting Point has the distinct honor to be chosen as a part of the Trust X Alliance (formerly the Venture Tech Network Team.)