Connecting Point and IVNet technicians occasionally need to connect to your computer to provide you with technical support. This service is not monitored 24/7. It is meant to be used on an invitational basis only. If you need support, please contact our support department. From there a technician will call you to initiate this remote session.
By clicking the Get Support button below, that will create a TakeControl.exe file to save to your PC (remember where you saved it). Once saved, you have to click on it to run it. From there a popup will appear on your screen like the image below: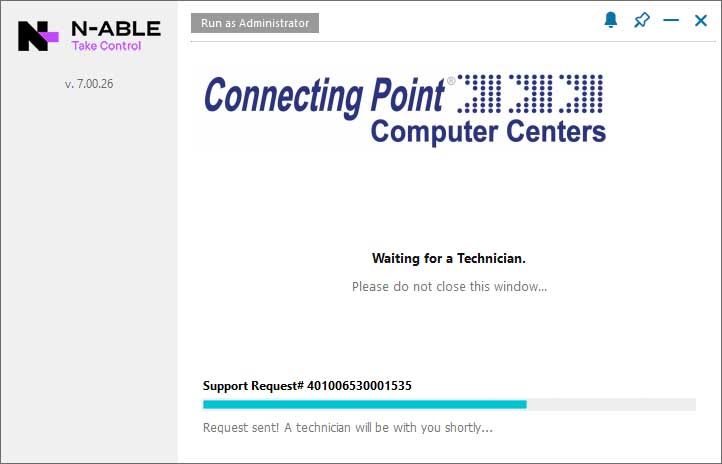 When a technician responds you will see this screen.
From there the technician will address your remote support issue.
If you receive a time-out warning the technician was not able to connect to you at that time and you will see the screen below.
IF YOU ARE READY TO PROCEED,
CLICK THE GET SUPPORT BUTTON BELOW.