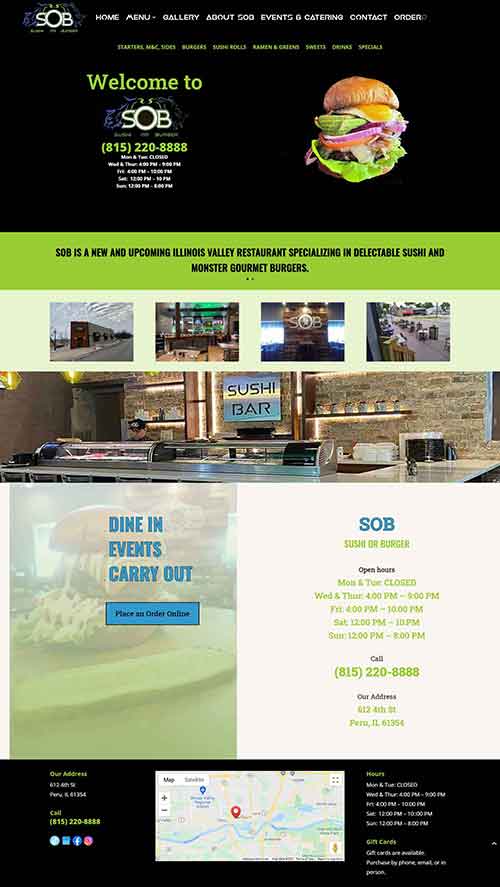 We are very excited to share this new website project that was recently rolled out this week for SOB (Sushi or Burger) restaurant in Peru, Illinois 61354.
This new design feature calls to action buttons to place orders online from their page directly, a stunning gallery of food items, a menu of all their products, and photos of their beautiful restaurant located at 612 4th Street in Peru, Illinois.
Check out their incredible menu with items ranging from:
Starters, M&C, Sides
Burgers
Sushi Rolls
Ramen & Greens
Sweets
Drinks
Specials
SOB also offers gift cards so you can treat yourself or your loved ones to a meal or cocktails.
We also provided the site with a comprehensive website maintenance program to keep the site extensions, plugins, and modules up to date. This service also includes nightly backup, uptime monitor, and Google Analytics integration within the monthly report of the services.