BCA Architects, Ltd.

We recently completed a website redesign project for BCA Architects, Ltd., in Ottawa, Illinois.
This website redesign project showcases the beautiful projects they have completed for their Featured Projects, Commercial Buildings, Educational Buildings, and Municipal Buildings.
A plan room for local contractors to view available RFPs can be found here: https://bca-architects.com/plan-room/.
Services provided included in this project:
Clean and crisp design.
Custom navigation with drop-down menus.
Calls to action buttons that drive visitors to important pages from the home page.
Stunning photos showcasing their beautiful design projects.
Testimonial section from satisfied clients.
Recent project blog with photos.
Beautiful and seamless responsive design that reads well on any device and size.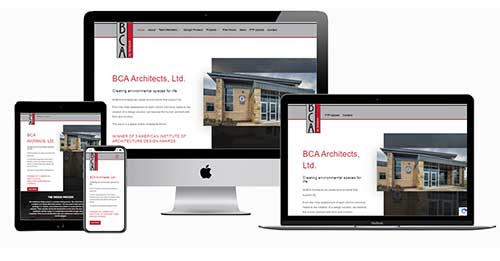 We invite you to contact us about our Website Design and Development Services, and Website Maintenance Packages for your website to provide you peace of mind that your website is secure with the latest updates.
Check out the website and see the amazing work BCA Architects, Ltd., does for our communities.