IVC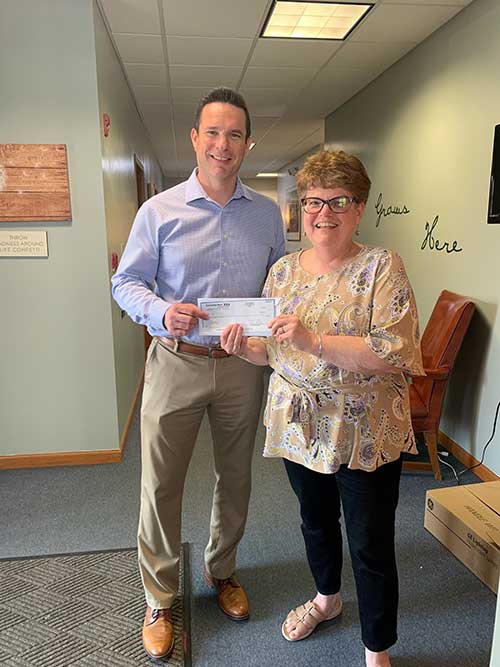 John Riva from Connecting Point
and Sarah Stasik, Executive Director IVCILIL was our April 2022 Jean Day Donation recipient.
The mission of Illinois Valley Center for Independent Living advocates with compassion for the dignity and rights of people with disabilities and their families in our service area. We understand it is our consumer's right to choose what is best for themselves and their families. Our goal is equal access for all: to services, to employment, and to the benefits our society offers. We encourage our consumers to live their lives to their fullest potential.

Contact:
18 Gunia Drive
Lasalle, IL 61301
Call: 815-224-3126
Office Hours: 8:30 am to 4:30 pm M-F
If you are looking to support this organization, visit their website at https://ivcil.com/ for more information on the services they provide.
If you are a local 501c3 not-for-profit business in the service area for Connecting Point Computer Center and IVNet, search #CpointccGivesBack.