Recent Website Design and Development Projects
Website Re-Design Project - Curtis E Organizing
Curtis E Organizing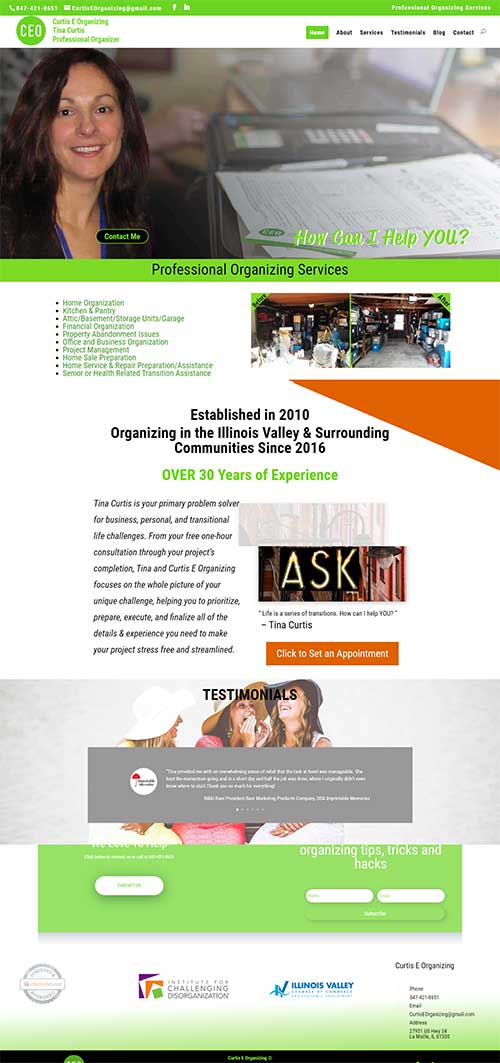 Curtis E Organizing is a local Professional Organizing service run by Tina Curtis. She has been providing this service since 2010 and serves the Illinois Valley and surrounding areas with over 30 years of experience.
Tina contacted us to see how we could help her with giving her website a facelift, ensuring that the CMS updates were handled in a timely and secure fashion and overall creating an easy to use navigation.
We provided her with the following services:
A responsive, mobile-friendly web design
Updated framework and theme
WordPress content management system
Google Analytics and Sitemap submission to top search engines
Curtis E Organizing is also an established screened and approved Home Advisor business, a member of the Institute for Challenging Disorganization and the Illinois Valley Chamber of Commerce.
If you are looking to get your life, home or business organized Tina can help you with the following services:
Details