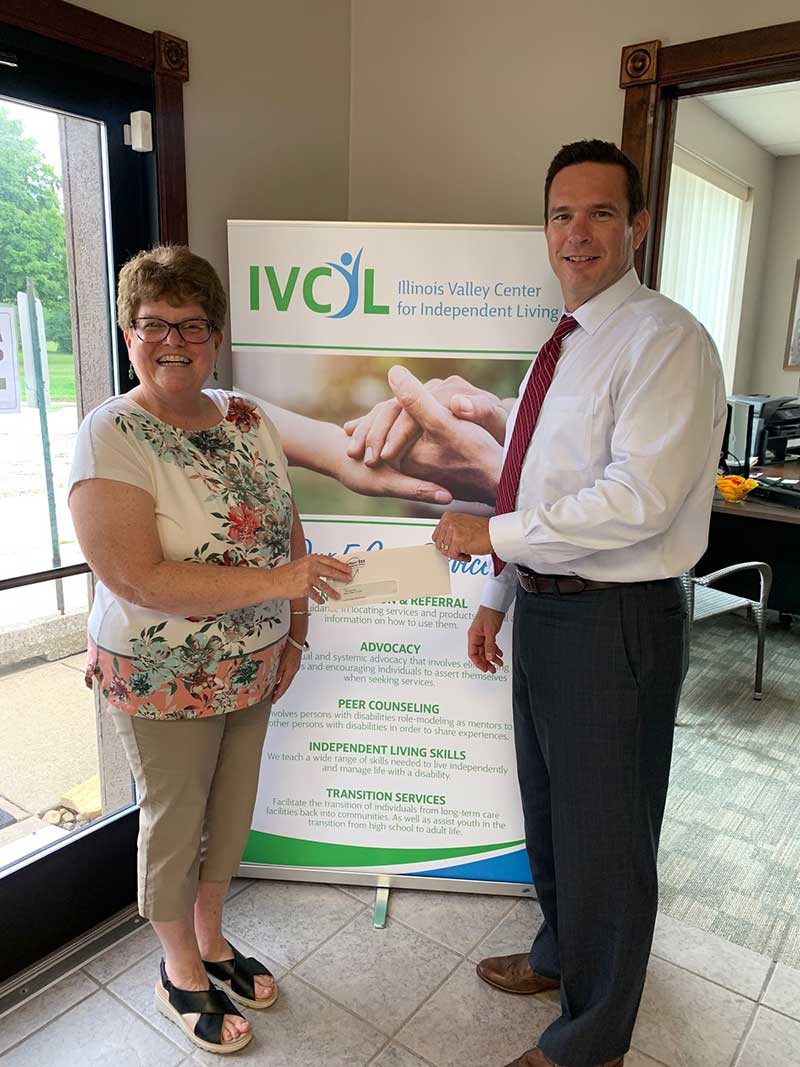 Sarah Stasik, Executive Director of IVCIL
and John Riva of Connecting PointThe Illinois Valley Center for Independent Living is our July 2023 Jean Day Donation Recipient.
IVCIL is a nonprofit service and advocacy organization that assists persons with disabilities in LaSalle, Bureau, Marshall, Putnam, and Stark counties in Illinois.
By providing 5 core services to individuals and families, representing their dedication to assisting those seeking an independent life. Those services include:
Advocacy
Information and Referral
Independent Living Skills Training
Peer Counseling
Transition Services
If you know of an individual or family looking for these services, please have them reach out to IVCIL at 815-224-3126 or email the Executive Director, Sarah Stasik at .
Connecting Point supports local 501c3 or not-for-profit organizations in the service area for Connecting Point Computer Center and IVNet, search #CpointccGivesBack.